Why Do Readers Return, Century After Century, to Fairy Tales?
In Charles Solomon's book Once Upon A Dream, Don Hahn begins to answer the question:
"Fairy tales are nothing if not timeless.  Most were born from oral traditions passed down by generations of storytellers before they landed on the printed page, the stage, or the silver screen o be shared with audiences everywhere.  So what is our fascination with fairy tales and why do we feel drawn to them again and again?
"To me, the answer is simple.  Fairy tales tell us what it's like to be human.  They represent the human condition in all of its joy and sorrow, love and loss.  They give us archetypes for dreamers, lovers, and villains.  They endure because we can always find a little of ourselves in every story.  We find comfort in the fact that we share so much of our humanity with our ancestors and the generations that have come before us." p. 7
In his book A Wish Your Heart Makes, Charles Solomon discusses the timelessness and the multicultural appeal of Cinderella:
"Cinderella is one of the oldest, most widesly nown and best-loved of all fairy tales.  In 1893, British researcher Marian Roalfe Cox compiled 345 variations of the story.  Since then, scholars have discovered even more versions, including dozens from China and Southeast Asia.  In some stories, the heroine's wishes are granted by a black cow, a fish, a doll, a red calf, or a tree.  Sometimes she attends two or even three balls, looking lovelier each night.  A few center on mistreated boys.  But in all of them, the degraded central character triumphs over the abusers." Solomon, Once Upon A Dream, p. 11
"The oldest known version of the story appears to be the tale of the slave Rhodopis, 'The Egyptian Cinderella,' which the Greek writer Strabo recorded during the first century B.C.E.  … " Solomon, Once Upon A Dream, p. 11
"Ye Xian" (simplified Chinese: 叶限; traditional Chinese: 葉限; pinyin: Yè Xiàn) or Yeh-Shen is a Chinese fairy tale that is similar to the European Cinderella story (but about a millennium older) and the Malay-Indonesian Bawang Putih Bawang Merah tale.[1] It is one of the oldest known variants of Cinderella,[2] first published in the 9th-century compilation Miscellaneous Morsels from Youyang. Wikipedia
"More of the familiar elements of the 'Cinderella' story appear in the Chinese tale of Ye Xian, which appears in the Yu Yang Tsa Tus (Miscellany of Forgoten Lore), written by Duan Chengshi in the mid-ninth century." Solomon, Once Upon A Dream, p. 12
Bonaventure des Periers
"The story apparently arrived in western Europe centuries later: there are references to a sermon delivered in Strasbourg in 1501 that mentioned it.  The sixteenth-century French nobleman and author Bonaventure des Periers published a story containing elements of both 'Cinderella' and the related fable 'Donkey Skin' ('Peau d'ane') in Nouvelles recreations et joyeus devis (New Amusements and Cheerful Conversations) in 1558."  Solomon, Once Upon A Dream, p. 12
 16th Century Giambattista Basile published one of the first European versions of "Cinderella."
"The Neapolitan poet and courtier Giambattista Basile included 'The Cat Cinderella' in Il Pentamerone, an early collection of folktales derived from oral sources, which was published posthumously in two volumes in 1635 adn 1636.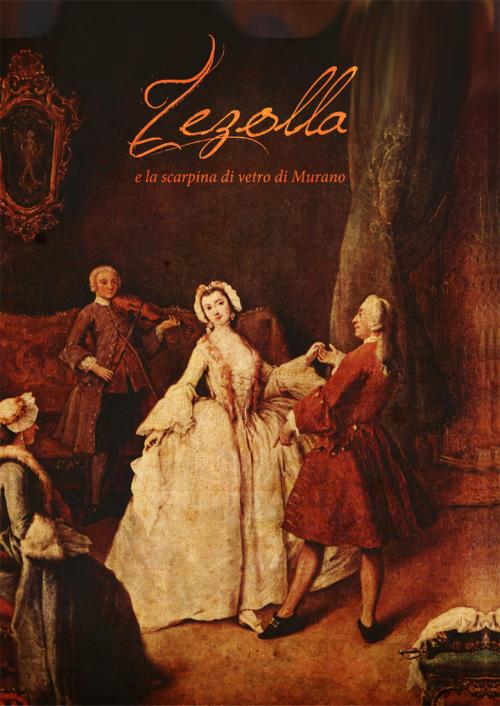 "In Basile's tale, Zerzolla, the daughter of a widowed prince, persuades her father to marry her governess, who has been very kind to her.  But once she becomes her stepmother, the woman and her six daughers mistreat Zerzolla, changing her name to La Cenerentolla–the Italian equvalent of Cinderella." Solomon, Once Upon A Dream, p. 12
"A widowed prince has a daughter, Zezolla, who is tended by a beloved governess. The governess, with Zezolla's help, persuades the prince to marry her. The governess then brings forward six daughters of her own, who abuse Zezolla, and send her into the kitchen to work as a servant. The prince goes into the island of Sardinia, meets a fairy who gives presents to his daughter, and brings back for her, a golden spade, a golden bucket, a silken napkin, and a date seedling. The girl cultivates the tree, and when the king gives a ball, Zezolla appears dressed richly by a fairy living in the date tree. The king falls in love with her, but Zezolla runs away before he can find out who she is. Twice Zezolla escapes the king and his servants. The third time, the king's servant captures one of her slippers. The king invites all of the maidens in the land to a feast with a shoe-test, identifies Zezolla after the shoe jumps from his hand to her foot, and eventually marries her."
http://pdsh.wikia.com/wiki/Zezolla
"Basile's story was published in the little-known Neapolitan dialect, which made it inaccessible to most readers.  It wasn't translated into standard Italia for more than a century.  When a German translation appeared in 1846, Jacob and Wilhelm Grim, who had been collecting what they believed to be German stories from native sources, were surprised to find that 'Cinderella' and other tales had been printed in Italy two centuries earlier.
 Jacob and Wilhelm Grimm
Aschenputtel ['Ash Girl'] Illustrated by 19th Century German artist Alexander Zick.  The pigeons and doves are helping Aschunputtel sort the lentils from the ashes.
"The Brothers Grimm recorded one of the two versions best nown to Western readers.  In their retelling, the stepsisters, who dub the heroine Aschenputtel ('Ash Girl'), are 'fair of face, but ugly and black in their hearts.'"  Solomon, Once Upon A Dream, p. 13
"Frederic Theodore Lix's frontspiece for a volume of Charles Perrault's fairy tales (circa 1890) features an image of the author based on a seventeenth-century portrait." Solomon, Once Upon A Dream, p. 13
Frederic Theodore Lix's Cinderella in Charles Perrault's fairy tales (circa 1890)
"As is true of many fairy tales, the most familiar version of  'Cinderella' appeared in Charles Perrault's Histoires our contes du temps passe (Stories or Fables of Times Past), published in 1697." Solomon, Once Upon A Dream, p. 14
"…Perrault infused the story with delightful magical touches.  He introduced the fairy godmother and the magic that turns a pumpkin into a gilded coach and mice into horses.  …
'Perrault also added what generations of readers and filmgoers regard as the signature motif of the story:  the glass slipper." Solomon, Once Upon A Dream, p. 14